Hot Spring Town
Chaya Mountain Hot Spring Town occupies an area of 15 square kilometers and is located in the beautiful Chaya Mountain scenic area, next to Tianmo (Heaven Millstone) Lake.
The town is located 25 kilometers from Suiping County, 30 minutes ride on 107 national highway, Beijing-Zhuhai Expressway, and Beijing-Guangzhou Railway on the east; to the north it is 160 kms from Xinzheng Airport; and to the south it is 330 kms from Wuhan; Shijiazhuang- Wuhan Railway runs throughout the whole region.
Overview of Healthy Hot Spring
The spring water in Chaya Mountain is a rare quality hot spring with uranium, rich in chlorine, sulfate radical, fluoride and radon, soluble silicate, sodium, calcium, potassium, magnesium etc. In fact it contains more than 30 kinds of minerals that are beneficial for human body. It is beneficial to general health, beauty, and longevity.
Chaya Mountain outdoor hot spring area includes a dynamic hot spring area, a children wading area, a beauty SPA, an outdoor spa, a VIP indoor area, a reception lobby, a massage parlor, an indoor swimming pool and fitness facilities to meet your needs!
The whole Hot Spring area blends all styles of hot springs from all over the country divided into 4 sessions according to the four seasons:Spring --- Romantic (flowers theme), Summer ---Beach story (Hainan style), Autumn --- Autumn Kiss (fruit leaves), Winter ---Snowy night (Japanese style).
The hot spring pools are designed with a landscape of unique and rich culture. For instance, Trigram of Taoism Pool follows the theory of Chinese traditional Yin and Yang as well as pools named after historical stories, the five elements pools (metal, wood, water, fire and earth which were held by the ancients to compose the physical universe and later used in physiological and pathological phenomena). In addition, there are also the Water Polo Pool, the Wave Pool, the Drift River, the Children's Wading Pool and the Quiet Hot Spring Pool in the Dynamic Hot Spring Area, combining movement and peace.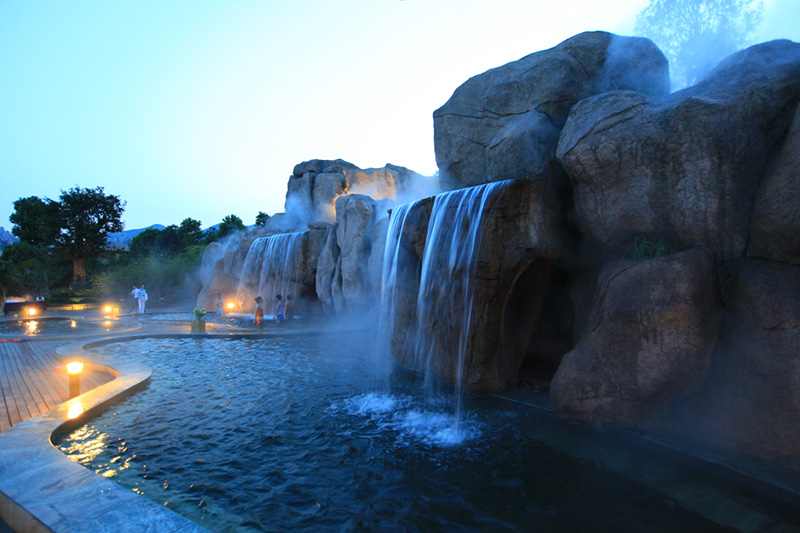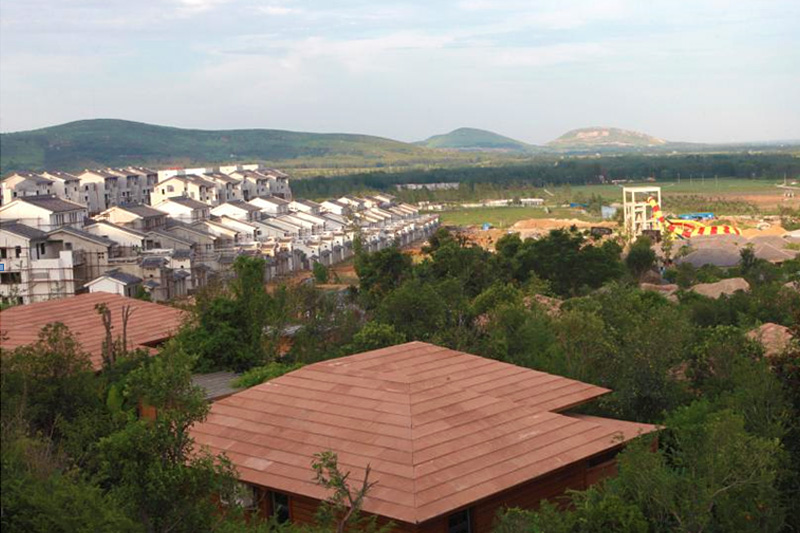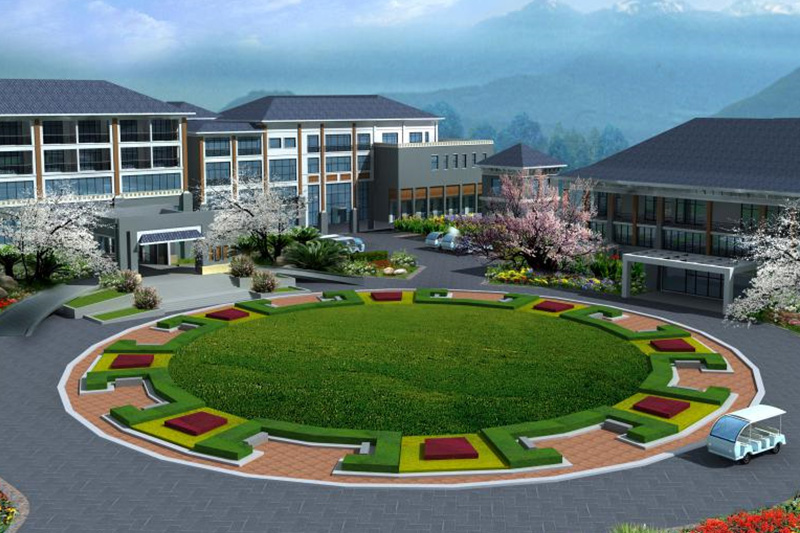 Hot Spring Outdoor Areas (136)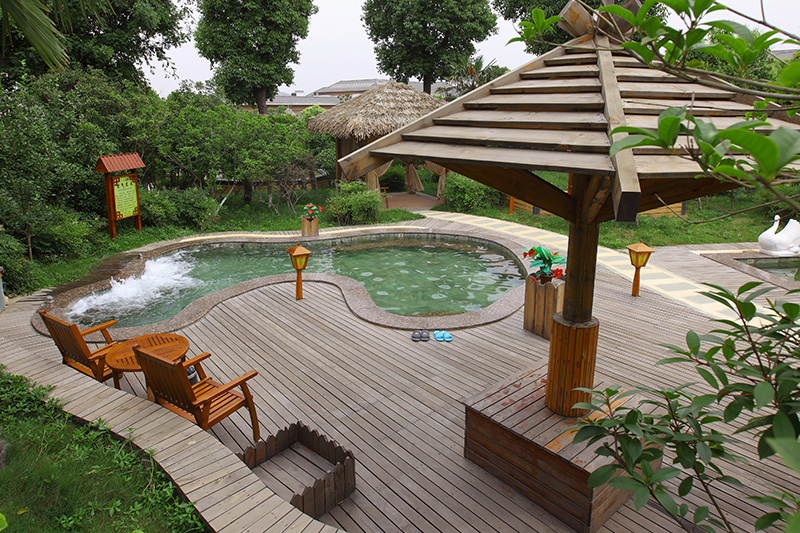 Semi-indoor spa area (47)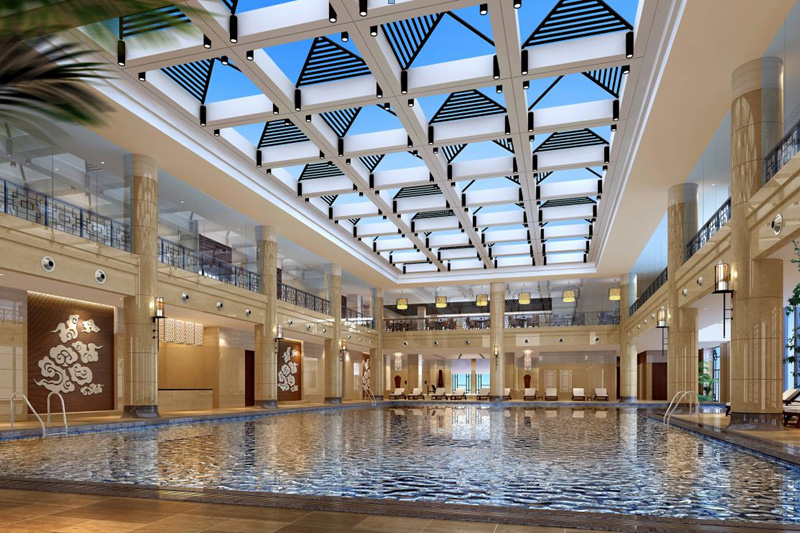 The indoor hot spring area occupies 12,000 square meters with a main reception hall, a swimming pool, a recreational chess center, and a fitness center.